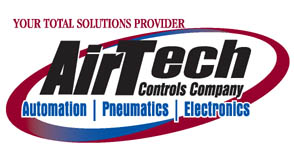 Arrow Pneumatics, Inc.

Freelin-Wade

Manufactures a broad range of air preparation products. They include particulate, oil removing, coalescing and absorbing filters, regulators, lubricators, sintered bronze exhaust mufflers, breather vents, speed control mufflers, air tool filters and in-line filters both pneumatic and hydraulic.


Will satisfy all of your plastic tubing requirements. Should you require a non-standard solution, no one can match our limitless product variations and rapid delivery of your custom solution…all available with no minimum order requirements. Standard tubing, coiling, bonding, colors, printing, cutting, and custom solutions…we are "Well Connected" to service your individual needs.


BRAUER

PHD, Inc.
Established in 1936 and for over 70 years has been designing and manufacturing the highest quality work holding Toggle Clamps. Over the years we have developed the knowledge and expertise to solve any Clamping related issue. Our design team using the most up to date computer design tools are capable of solving any design project problem. With over 380 different variations of standard Toggle Clamp, we have the capability to meet your needs.


Designs and manufactures a complete line of pneumatic and hydraulic actuators for industrial automation. Products include clamps, cylinders, powered slides, rotary actuators, multi-motion actuators, grippers, escapements, and switches and sensors. Our automation components are versatile and can be used independently for fixturing or tooling, in a modular fashion for building pick-and-place devices, or we can build specialized units to meet specific application needs. Our products, supported by our strong commitment to delivery and service, have made us a leader in industrial automation.



Faztek T-Slotted Aluminum Extrusions


PHD Clamp Division

Framing Systems

comes down to

Faztek

saving you time and money.

Faztek

is a leader in the

framing systems

business.

Faztek

will work with you to provide a solution

FAST

, because we understand your framing business, we also value your time, and your resources.

Faztek

is dedicated to providing a cost effective solution in a timely manner. Since most

framing systems

projects are custom designed to a specific application like

machine enclosures

,

perimeter guards

,

safety fencing

,

robot guarding

,

work benches

,

ergonomic workstations

,

light duty material racks

,

carts

,

machine vision systems

,

machine bases

,

automated gauging systems

,

displays

,

exhibits

,

in-plant offices

,

web converting equipment

,

power unit enclosures

,

labeling systems

,

dispensing equipment

,

machine tool companies

, and

tooling carts

, just to name a few, we realize the need to be

FLEXIBLE

. Just let us work with your application to design and build what you want specifically designed / built to fit your needs.

Faztek

will work with you to provide a complete custom solution. Finally, it is crucial to provide

FUNCTIONAL

products and resources to all of our customers in a short time frame. That's why we offer useful products like

FrameCreator

, a

free design software

program and on-line resources available 24/7. Furthermore,

Faztek

provides

FREE design assistance

to help you get the job done right the first time.




Manufactures clamps for workholding, automated parts marking, welding, stamping, material handling, transfer press loading and unloading, just to name a few processes. The actuators that we offer are as follows: GRM clamp, The Pin Locating clamp, the PNC 'Number Cruncher", PA and PB "Swing armed" clamps, Die lifters, light and heavy, disappearing gauges, crowders, armover clamps, and the PSR "Reach and Picks."

Intek Systems, Inc.

PHD Plastic Packaging Components (PPC) Group
Linear Actuators for Linear Positioning, Robotic Applications, Pick & Place Mechanisms, X, Y, & Z Axis Gantry Systems, Belt Driven & Dual Belt Driven Linear Actuators, Ballscrew Driven Linear Actuators, Thruster Actuators, Idler Actuators, Torque Tubes, Linear Actuator Components, Built in Linear Ball Rail Guide Systems, High Precision Reinforced Polyurethane Belt Drive.


Proven Blow Molding Solutions, Injection Stretch and Extrusion. Dedicated Division totally focused on the specific needs of the plastic packaging industry. Stretch Rod Cylinders, Nozzle Cylinders, Transfer Arms, Drag Cylinders, Knockout Cylinders, Filler Cylinders, Leak Tester Cylinders, Labeling & Removal Cylinder/Grippers, Parison Cut-off Actuators, Deflashing Actuators, Thermoforming Cylinders, Case Erector Cylinders, Packaging Actuators. We welcome special requests for unique products, regardless of quantity or frequency of order.




Legris, Inc.

STARCYL
Number one in the world for push-to-connect technology, provides the highest quality fittings and flow control products with unsurpassed engineering knowledge and support. Offering one of the most extensive ranges on the market. Legris' products include: push-to-connect composite, nickel-plated brass, stainless steel, tubing and hoses, quick disconnect couplers, universal blowguns, flow controls, function valves, brass compression fittings, and FRL's.


NFPA Interchangeable Tie rod cylinders 1 1/2 - 12" bore sizes, Multistage cylinders, Pancake style cylinders Non-Rotating cylinders and Rod lock cylinders. Starcyl cylinders are manufactured with all metal parts Nitro carburized this is 20 times greater than chrome and environmentally friendly with all urethane seals rated for longer cycle life.



MAC Valves, Inc.

Polyconn
Earned a reputation as an innovator and industry leader in solenoid air valve technology as is evidenced by our numerous global patents. MAC's designs focus on offering customers the best performing products available on the market. Some of the key features MAC's products offer are: reliability, speed, repeatability, non lube service, ease of maintenance, compact packaging, modularity, specific application modifications, low wattage, and broad electrical options. Many of MAC's performance advantages are a result of our industry best high shifting forces. 2, 3 & 4 way solenoid, manual, mechanical & air operated pneumatic valves, analog / digital proportional pressure control, and/or serial interface.



A Master WAIRhouse serving OEM's and MRO's and Factory Representatives with fluid control and connection products ranging from, shut off valves, relief valves, sleeve valves, check valve (inline), pilot operated check valve, flow controls, needle valves, filters, regulators, lubricators, quick couplers, quick exhaust valves, pipe fittings, push-in fittings, compression fittings, hose barb fittings, miniature fittings, polyurethane, polyethylene, nylon 11, polyvinylchloride, k-form, static dissipative, weld spatter, multi-bore & multi-color, coil drop tubing, innerbraid hose, Goodyear hose, tubing accessories, mufflers & breathers, manifolds, and pressure gauges.

Murr Elektronik

Vaccon Company
Connector Systems for Sensors and Actuators - Cordsets, Valve Connectors, Passive Distribution Systems; Automation Systems for Decentralized Installation - Active Fieldbus Modules IP67/20 (DNet, Profibus, Interbus, ASi); - Cube67 Decentralized I/O System for integration to existing Fieldbus; Suppression Technology/EMC Interface Modules for Control Panels - EMC Filters and Suppressors, Panel Accessories, and Cable Entrance Systems; Transformers, Power Supplies - Primary and Switched Mode, Intelligent Current Distribution Devices, and Converters/Rectifiers.


Their pumps never lose suction and never require maintenance - they are Designed for Dirt! Vaccon pumps don't require vacuum filters, and never clog. Offering over 250 models and sizes of vacuum pumps, hundreds of vacuum cups in various sizes and styles, spring levelers, gages, sensors, switches, and silencers. Vaccon also offers End-Of-Arm Tooling, designed, tested and ready for use or as components. All Vaccon pumps and components are mountable on inch and metric aluminum extrusions for robotic and hard automation.

NGT, Specialty Valves

Wilkerson Corporation
Specialty Pneumatic Valves: Locking, Counterbalance, Dual Locking, Adjustable Pilot, Locking Flow Control and Customer
Specials
Complete Compressed Air Treatment and Control providing a full-line of quality products which includes Filters, Regulators, Lubricators, Stainless Steel FRL's, Water Separators and point-of-use Air-Dryers. Safety products such as Emergency Stop/Slow Start and Lockout Valves are also available.